NBC Electronic Technologic Co., Ltd. (NBC) is based in Dongguan City, China, with offices in Shanghai, Dongguan(Nancheng), Hong Kong, and USA. The company's well-known brand name, ANEN, is a symbol of product safety, reliability, and energy efficiency. NBC is a leading manufacturer of electroacoustic hardware and power connectors. We have established long term partner relationship with many world top-tier brands. Our factory has passed ISO9001, ISO14001, IATF16949 certifications.
With over 12-year experience in electroacoustic metal hardware components, our services include design, tooling, metal stamping, Metal Injection Molding (MIM), CNC processing, and laser welding, as well as surface finishing such as spray coating, electroplating, and physical vapor deposition (PVD). We provide a wide range of headband springs, sliders, caps, brackets and other customized hardware components for many top brand headphones and audio systems, with high quality and reliability assurance.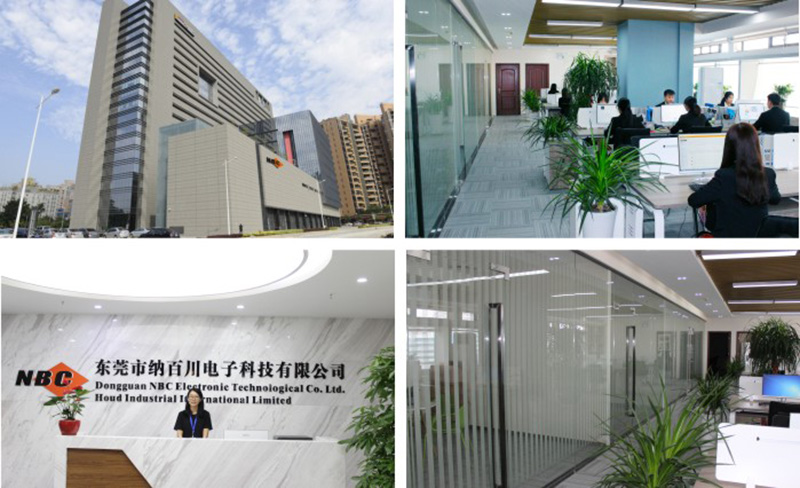 As a high tech company with integrated product development, manufacturing, and testing, NBC has the capability to provide complete customized solutions. We have 40+ patents and self-developed intellectual property. Our full series power connectors, ranging from 1A to 1000A, have passed UL, CUL, TUV, and CE certifications, and are widely used in UPS, electricity, telecommunications, new energy, automotive, and medical applications. We also offer high precision customized hardware and cable assembling services to address customer needs.
NBC believes the business philosophy of "integrity, pragmatic, mutually beneficial, and win-win". Our spirit is "innovation, cooperation, and strive for the best" to provide customers with best quality and competitive value. In additional to focusing on technology innovation and product quality, NBC also devotes itself to community services and social welfares.